Pasadena Humane Society puppy is a Puppy Bowl X back up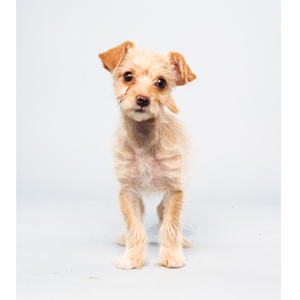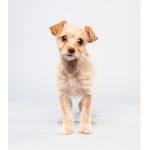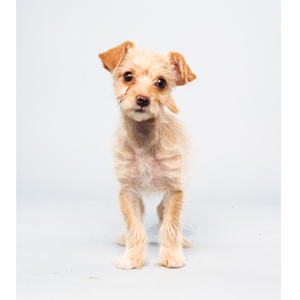 Kudos to the Pasadena Humane Society and SPCA for having one of their shelter dogs — the adorable Rosie — picked as a back up for Puppy Bowl X.
In honor of the event, the group will hold its own "Rosie Bowl I" at the Animal Care Center from 3 to 5 p.m. Sunday, Feb. 2.  And don't worry, you won't miss Puppy Bowl X if you go to Rosie Bowl.  Puppy Bowl X will be streaming in the Training and Behavior Center.  The shelter dogs will be romping in the Enrichment Yard. The Animal Care Center is located at 361 S. Raymond Ave. For information, call (626) 792-7151.
The event is free.  Light refreshments will be served.  Parking is available onsite.  Because the focus of this event is on the shelter's dogs, guests are asked to leave their own dogs at home.
Puppy Bowl X is an Animal Planet program started in 2005. This year it will feature penguin cheerleaders, a kitty halftime show, Internet star Keyboard Cat and two hours of romping, stomping, tumbling puppies playing on a football field. First Lady Michelle Obama and First Dogs Sunny and Bo will be featured in a segment helping to train the puppy players on the White House lawn.
All of the puppies featured are from animal shelters and rescue organizations around the country. They will play their version of a Super Bowl game in a 10-foot by 19-foot stadium. A series of 21 cameras capture the play and the "color" such as puppies drinking water from a glass bottomed bowl. And at the end, there's the voting for "Most Valuable Puppy." Last year, an average of 2.6 million viewers watched the first telecast of Puppy Bowl IX (the program is rerun throughout the day).
The Pasadena society's event coordinator Milena Warns is a transplant from New York, where she has a wide network of friends and acquaintances.  One of those was Dre Cortes, the production coordinator for Puppy Bowl X.  Cortes alert Warns when the casting call for puppies went out.
Rosie herself was not yet weaned when she arrived at the Pasadena Humane Society with her mother. That put her in the right age range for the Puppy Bowl X filming. The humane society staff could watch her growth and development to see how well she could get along with other dogs and people.
Rosie (who now goes by the name of Scout) was three-months-old and weighed in at three pounds when she went to New York City for the filming last October. The Chihuahua-terrier mix was the smallest of the 60 puppies there for the filming.