Cast your vote for "Doritos Dogs"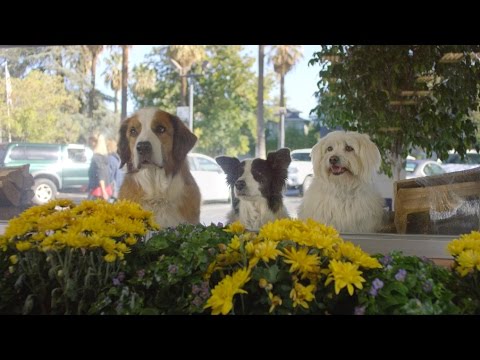 Super Bowl 50 is coming and time is running out to cast your vote for your favorite Doritos ad. Our favorite is "Doritos Dogs" by director Jacob Chase and producer Travis Braun. Not only does it feature three talented rescue dogs, its creators are from Los Angeles.
Doritos' "Crash the Super Bowl" competition lets fans select their favorite video submission to be the ad that Doritos uses during the Super Bowl, scheduled this year on Sunday, Feb. 7.  You can cast your vote here.
"Doritos Dogs" stars Miz, Bolt and Logan, who are frustrated at every step trying to get into a grocery store and buy some Doritos for themselves.
Take a look for yourself:
You can vote once a day on each device you own. The creators of the winning ad will receive $1 million plus "an epic gig" with Warner Bros. and DC Entertainment.
Chase has written for The Jim Henson Company, Cirque du Soleil, Amazon Studios and others; directed "The Four-Faced Liar" (2010), which won the HBO Audience Award for "Best First Feature" at Outfits and was listed as one of the "27 Great Indie Romantic-Comedies from the Last 10 Years" by Vulture.com.  Braun is a staff writer at Disney Jr.